"Neofit" tourist company, Karakol town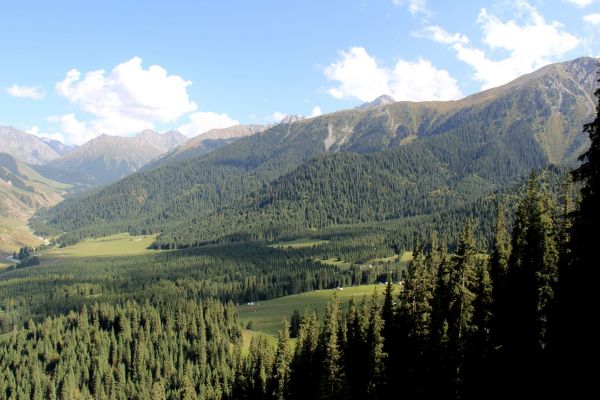 Kyrgyzstan – is the land of mountains, lakes and forests. More 70% of its territory is covered with Tien-Shan and Pamir mountain systems. Kyrgyzstan is very attractive for rock climbing the whole year round. The most popular places for mountaineering are:
"Tien-Shan" mountain chain: peaks - "Khan-Tengri" (7010m), "Pobeda" (7439m), "Dzhigit" (5120m), "Svobodnaya (Free) Koreya" (4740m), "Korona" (4860m)
"Pamir" mountain chain: peaks - "Ak-suu" (5355m), "Blok" (4880m).

We can offer You climb programs to Kyrgyz and Chinese peaks, and we are sure You will be delighted with unique and inimitable creation of nature.
And if you decide to go on a trip, you will have an excellent opportunity to see not only the highest peaks but as well everything that surrounds them.
You will deeply impressed with the mysteries of Merzbacher and Son-Kul lakes; and with intact coniferous and walnut forests.
Moreover You are offered an exciting opportunity to see picturesque sceneries of mountain ranges from meadows to glaciers.
Variety of relief makes it possible for You to take part in different tours at any time of year: downhill skiing, horseback trips, river rafting, bicycling trips.
You will get in a breathtaking adventure, participating in our program!
Do you want to go on an adventure holiday; our company is waiting for You!
We wish You perfect holidays! Welcome to Kyrgyzstan!
Tourist company "Neofit", Karakol town